Albert Wenger described attention as time plus intentionality. Three months ago I started the next stage of my career, ensuring students are spending their time with intention, on important problems, from a young age.
"Teenagers these days are just built differently" I told my friend after an interview I had for a new role. We were on a walk and I was telling him about the mini-session I ran as part of the process. I was amazed by the thoughtfulness of their questions and their curiosity. I knew right away I had to join the team at TKS, an innovation training program for the world's most ambitious teenagers.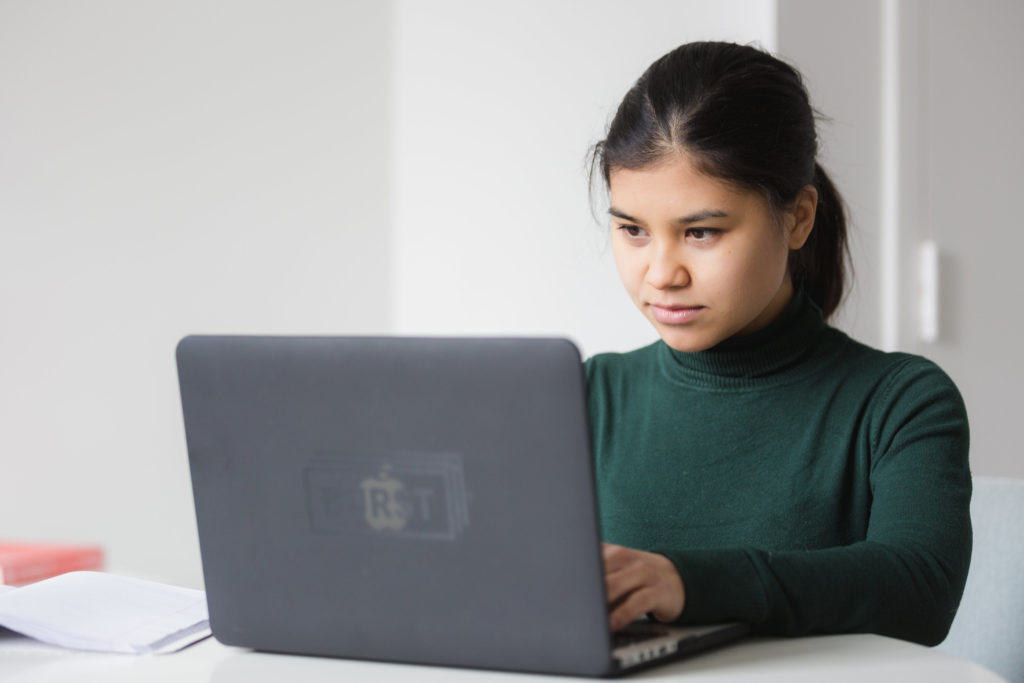 The best way I can describe TKS is as an accelerator for human growth and potential. The founders and team have captured a lot of the lessons I learned over my career, and way more, and built a curriculum and learning experience around them. Students can learn about critical skills, mindsets, and technologies NOW instead of through a slow process of self-discovery or possibly not at all.
Over the course of ten months, students learn about the technology and skills necessary to impact millions and the mindsets to make it a reality.
I thought back to my own time as a teenager. I considered myself an ambitious teen back then trying to take a different path than my parents or what was expected. But for me, doing things differently meant switching away from a path in medicine to one "kind of" in business. Not exactly inspiring.
Over the course of my career I blindly stumbled across some important principles that unlocked new opportunities for me. I saw the value of building in public and sharing on the internet when I was able to meet new people from old blog posts and on Twitter, such as from a tweetstorm I did about building products. I learned programming by building projects with a friend and releasing them into the world which led to building an app for the UN, creating a featured game on the App Store, and leading to my previous role at Versett. The prompt when I applied was "share something you made that you're proud of" and I was fortunate to have spent a couple years already building.
I took an active role in my personal development, devouring books on topics beyond my role and seeking to consistently grow, helping me as a leader and manager. Most recently I started going deeper on the growth mindset, finding opportunities to practice it in my life and seeking new challenges.
I'm grateful to have learned these skills and shared them over the years with my friends, family, and coworkers. I understand their value not just in creating new opportunities, but changing how you exist in the world. But at the same time, I wish I had learned these things sooner.
At the end of last year I left a decade long career in tech consulting, opting for a sabbatical and some freelance work. After just a few months I found myself interviewing for an organization and field I originally didn't see myself in: education. I believe the way we approach is super outdated but I assumed that was an individual journey, kind of like learning to think independently. I was looking for a dramatic shift in role, so I was open to learning more.
When I got a better understanding of the TKS curriculum, I felt incredibly seen. Outside of the emerging tech angle, something that was just an area of interest for me, I was grateful that such a program existed for the next generation. Students learn about antifragility, growth mindset, how to think 10x, and the power of curiosity. They get the opportunity to work with real companies solving real business problems, while still in high school! Most people never get these opportunities in their lifetime. To see it all in one place was inspiring.
I wish something like this existed when I was a teenager. At the time, I was hungry to learn and looked anywhere I could for growth. My only frame of reference at the time was the extracurriculars I pursued that would help me in the future, not expand my mind now. They were a stepping stone to the next thing, university. Every program I attended was optimized to help me "stand out" in the admissions process and at most, have some fun with your friends. Finally something existed to radically shift mindsets from a young age and help raise the ambitions of already-ambitious teens.
What makes me most excited about my role is that I get a chance to authentically impart these lessons to the students. These principles and mindsets are not just things I am sharing from a curriculum, but are things I've internalized and learned over my life. The best part? These kids are young. The mindsets they learn are going to have even more time compound for even more amazing results.
The future is exciting and I'm getting impatient!